Unlocked Experiences
Posted by More Music on 23 September 2021
The aim of this project was to bring joy and be a symbol of hope. The year has been very difficult for everyone. We have suddenly gained lots of free time and have been split apart from those closest to us. Many young people have had to find new ways to cope along with constant disruptions to routines. Unlocked Experiences is a project created by young people for young people to celebrate positivity during this last year.
Click on the photo to watch a film about Unlocked Experiences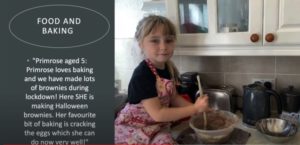 Read more about the Unlocked Experiences entries here
The Unlocked Experiences Exhibition has been curated by Hannah and Ruby from Youth Bay Visions in partnership with King Street Studios, More Music and Lancaster City Council.