More Music and Brighter Sound host conference
Posted by More Music on 11 May 2022
Reaching Out Conference
Recently we caught up with Ashley Murphy who co-produced 'Positive Pathways' which was our bi annual conference for the Reaching Out Network, which we run in collaboration with Manchester based arts organisation Brighter Sound.
What were your highlights of the day?
My highlight of the day was definitely seeing the opportunity for the conference attendees to get together and discuss how we can support freelancers. It was great to hear the feedback of the conversations.
It was also great to hear the speakers' lived experience of making music through school and also their career paths into the music industry.
How did you find the speakers at the conference?
The speakers all seemed to bring something different which was brilliant. The podcast at the end was fantastic as young people got the opportunity to sit and have a conversation with Music Education Hub leads and industry professionals about the pathways into creative careers in all roles of the arts.
How did it go working in partnership with Brighter Sound over the past few years?
It's great getting to work with Brighter Sound as it provides some great opportunities to bring new organisations and speakers to a conference for each other. It was also great to collaborate on how the day would work with both speakers and workshop formats.
What's next for Reaching Out?
The Reaching Out Network has been meeting online over lockdown as this increased the accessibility for the group. We are currently in discussions on how we can offer a blended approach to future meetings to discuss new training and network opportunities for arts organisations across the North West.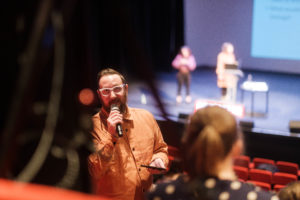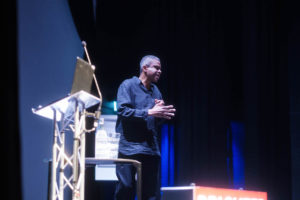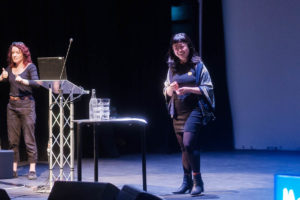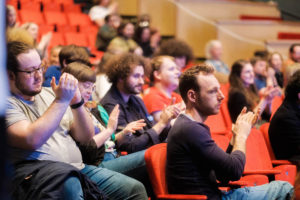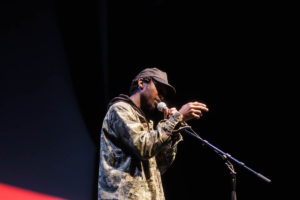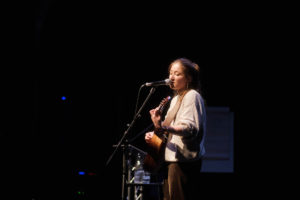 We also asked some of the attendees some questions after the event:
Why did you attend Positive Pathways?
"I wanted to better understand the options available for young people within the creative industries and how I could help guide them and signpost them to better opportunities for their personal, musical and and professional development."
"To benefit from the wide range of presenters and participants and to continue to ensure our inclusion and EDI strategies are well informed"
"To network and get more inspiration and ideas for inclusive ways of working
"Part of my work at Curious Minds involves linking into to music hubs, and I find that Reaching Out events are always a good way to see what's happening with young people and music more generally."
What did you enjoy most about the day?
"The presentations and the chance to listen to young people share their experiences of engaging with music programmes."
"The thought that had gone into the speakers and format of the day. I found Roger Wilson's keynote, Jo Yee Cheung's talk on enabling progression routes and Sarah Fisher's talk on inclusivity and access all very engaging and empowering! I liked the reflective element to Julia's interactive workshop. She managed things well splitting such a big room into breakout groups. The live podcast was fantastic! A great format, engaging and bringing in a range of voices."
What's the main thing that you'll take away from the day and put into action?
"Striving to ensure that every young person has access to more or less the same opportunities despite their skill set or background without the young people having to be able to articulate their ambitions in order for the opportunities to be created thereafter."
"Being freelance can feel very isolating at times but it was great to see so many other people who share the same passions for change and that has reenergised me in my own work."
"To look at inclusivity and how we can engage with young people from all backgrounds."
"It made me think about the infrastructure required to implement change and on how I can make smaller immediate changes that will benefit our young people and partners."