Clocking In for The Festival of Making
Posted by More Music on 17 May 2022
Yesterday we took a group of young participants to record sounds and films on site for a new project, Clocking In.
Clocking In is performance-based installation combining the sights and sounds of manufacturing and industry with live electronic recording, commissioned by The National Festival of Making.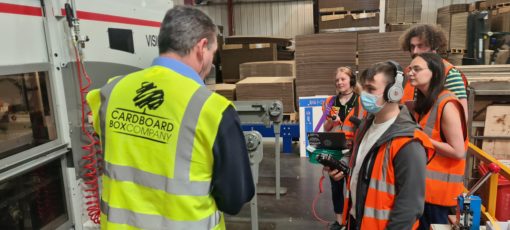 Following recording, producers will now have the challenge of using these sounds to create pieces that can be shared as a legacy after the festival.
Each producer will have one hour in front of a mobile live audience to create a brand new piece of music all starting with the same stimulus: a sample pack of sounds of machines and factories, recorded at Blackburn based manufacturers yesterday (at Cardboard Box Company and Community Clothing).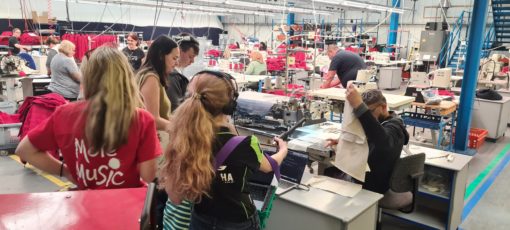 Images of industry and manufacturing will be projected as the artists work on their tracks alongside images of the producer's screen and other instruments.
This commission was put together by Ashley Murphy who is now producing this work.
Stay tuned to see the final results!